Click to play customer testimonial videos
With over 1500 installations worldwide, eMenu International is the most experienced provider of interactive menus in the world. Our expertise in providing solutions to a range of establishments is unmatched anywhere. The eMenu solution is currently working with clients in more than 15 countries including some of the most prestigious brands in the Hospitality Industry.
eMenu Increases Revenue
eMenu's revenue-building capabilities have already been proven with our current clients. In one particular case, the total check amounts at tables with eMenu iPads averaged 14% higher than at tables without it.
Our unique proprietary software program uses intuitive food and wine pairing to make temptingly perfect suggestions. This program has been proven to increase cross-sell and up-sell purchases and it can do the same for you.
eMenu reduces your cost of doing business.
With eMenu iPads, the cost of menu reprinting can be reduced, even eliminated. Plus whether you choose to use iPads for a full menu or just for specials, wine lists, or anything else, you can revise it at any time – at no extra cost.
Different formats that eMenu can be used:
One iPad eMenu per Table
One iPad eMenu per customer
iPad eMenu wine list
iPad at the bar counter
iPad on stand at food ordering queue
eMenu wine list
If your wine collection is an important part of your prestige, it deserves to be presented in the most sophisticated and attractive way. There's no better way to display your collection, and maximize your wine sales, than with an iPad wine list. Some of its capabilities include:
Comprehensive descriptors – romances each selection with detailed characteristics from vintage year, origin, winery, reviews and more
Filtering – helps customers narrow their search to specific preferences such as Italian or French wine, vintage year, origin, winery and more
Language selection – enables customers to select their language of preference
Pairing – suggests appetizers and meals that pair well with wine selections
Icons – draws attention to specific wines as "recommended" and "top 100 Wines"
eMenu food menu
Great food is what great restaurants are all about. And nothing showcases the dishes on your menu better than the eMenu program. It brings food to life with deliciously vivid photos along with enticing descriptions and irresistible pairing suggestions.
Words alone can never do justice to fine cuisine but with an eMenu iPad, your customers can view exactly what they're ordering. Diners can also see your Specials temptingly depicted on screen rather than on a blackboard or paper insert. Features include:
Comprehensive descriptors – increase appetites with tempting details of each menu item
Icons – draw attention to specific foods like a signature dish, or spicy
Language selection – customers can select their language of preference
Filtering – enables customers to narrow their search to specific preferences, for example, Seafood, Pasta, Gluten Free, Low Carb or Vegan Dishes
Pairing – suggest wines that pair well with certain food selections

"eMenu International has been a very proactive, efficient and highly professional company to work with. eMenu's iPad software is very user friendly and has been particularly effective in increasing our drink sales."— Hailey Wagner, Sommelier, Ritz-Carlton Abu Dhabi, Grand Canal

We found that our customers prefer using the digital menu instead of the traditional. And our international tourists especially appreciate its multi-languague capabilities."— Ignacio Santelices, Restaurant & Bars Manager Marriottt International Santiago, Chile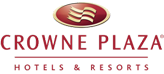 "Great food presentation is something we pride ourselves on. The eMenu screen gives our customers a preview of that experience and gets them excited about what they order."— Sharon Melik, Crowne Plaza Dead Sea, Israel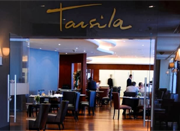 "Our customers love it. The interactivity that eMenu offers with its colors, textures and pictures, makes each guest's experience magically unique."— Amanda Cunha, F&B Manager, Tarsila Intercontinental, Sao Paulo, Brazil

"Our brand was founded on personal service. eMenu made sure our electronic menus complemented our excellent staff in every way."— W hotel, Barcelona, Spain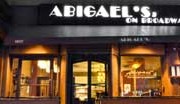 "After a successful trial period using eMenu iPads we decided to go ahead with their iPad menus, and we've had a very positive response."— Abigaels of Broadway, Manhattan, New York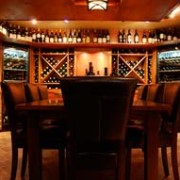 "I confess, I thought the process of putting iPad menus into my restaurant would be one big headache. Far from it. eMenu was there every step of the way. They figured out a plan I could afford, trained my staff and even gave us a docking station they designed themselves."— Benedetto Laiacona, Manager Porto Vivo, Huntington, NY